Visit Our Timberyard 
Please do not follow the primary address as shown. Our yard is located at a different address, in Balmedie.
You are welcome to our timberyard to select timber from stock by appointment. Please call 07525722563 to arrange a day and time for a visit.
We want you to have a fruitful visit, to be able to provide you with the stock you need in a clear, safe space for picking, and to have someone nearby if you need an extra pair of hands or if you have questions.
It's important to us that we've checked this service is available for you, and if you're traveling a long way then it's even more important.
Timber Merchants & Building Materials Supplier
in Aberdeen, Scotland
G&A Timber Ltd. is a timber merchant and supplier of many famous products, including treated softwood sleepers, fencing, decking boards, tongue and groove cladding, C24 treated timber, shiplap cladding, railway sleepers and many more. With our timber merchant services and stock of products available, you will be able to find what you need with ease. G&A Timbers also offers a huge range of timber for all different purposes, so if you are looking for doors or material for a deck or shed, we can provide it.
The staff at G&A Timbers are always on hand to discuss the products available with you and to offer advice on any project that you have in mind. There is no need to worry about getting the best quality timber for your project as we take great pride in our products. We source all of our timber from the UK and Latvia and import it to ensure that it is as fresh as possible and that there is no risk of damage in transit.
Range of Products:
One of the key advantages of working with a timber merchant and supplier in Aberdeen is the extensive range of products they offer. From softwoods like pine and spruce to hardwoods like oak and maple, you'll find everything you need to complete your next project. Whether you're building a deck, creating a garden path, or constructing a new home, the timber merchants and suppliers in Aberdeen have the materials you need to get the job done.
Here is the list of products that we can deliver to your doorsteps!
shop
Product categories
SHOP ALL
we offer
Discount
Discount for Corporate Customers!
We offer timber by individual order.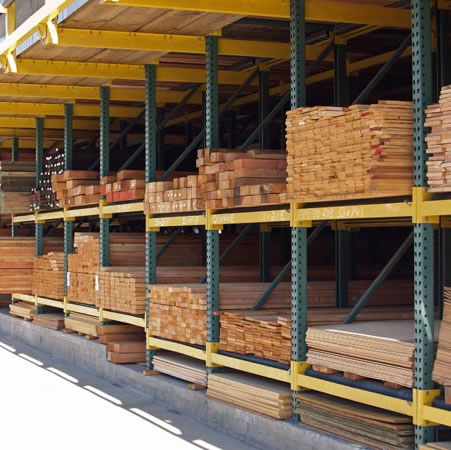 Efficient Delivery All Around Aberdeen
With fast and efficient delivery services, these timber suppliers can get the materials you need to your door quickly, so you can start your project without delay. Whether you're ordering a large shipment for a commercial project or a small order for your home, these suppliers have the expertise and resources to ensure that your delivery arrives on time and in perfect condition. Delivery service is available in Aberdeen, Banchory, Stonehaven, Inverurie, Ellon, Peterhead, Fraserburgh, Mintlaw, and Montrose also we can deliver up to 100 miles distance from Aberdeen.
G&A Timber Limited
Why Choose Us
If you're a customer based in Aberdeen and need the services of a timber merchant who will live up to all your expectations and bring the best possible products, then you have come to the right place!
Quality Products: We source our timber from responsible and sustainable sources, ensuring that you receive high-quality products that are built to last. Our products are carefully selected to meet your specific needs and are backed by our commitment to quality.
Competitive Prices: Our timber merchants and suppliers in Aberdeen are known for their competitive prices. They understand the importance of providing high-quality products at a fair price, and they work hard to ensure that their prices are competitive with other suppliers in the area. This means that you'll be able to find the products you need at a price you can afford.
Customer Service: Our team is dedicated to meeting their customer's needs and goes above and beyond to ensure that they are satisfied with their purchases. They are committed to providing exceptional customer service and are always available to assist you with any questions or concerns.
We Strive for Excellence!
G&A Timber merchants and suppliers in Aberdeen is known for its commitment to quality. We work with the best suppliers to ensure that their products meet the highest standards, so you can trust that the timber you purchase is strong, durable, and reliable. Whether you have a question about the best type of wood for your project or you need help selecting the right products for your needs, Please Contact Us for more information. We are always happy to help. We have a deep understanding of the products they sell and can provide valuable insights and advice that will help you get the most out of your purchase.
What our customers say about us: