G&A Timber Limiter
Timber Merchants & Suppliers in Montrose, Scotland
If you're looking for high-quality timbers, efficient delivery services, and expert advice, look no further than our G&A timber merchants and supplier services in Montrose, Scotland. With a focus on sustainability and efficient delivery services, our suppliers and merchants are committed to meeting the needs of their customers.
Expert Team Assistance
In addition to offering a wide range of products, these timber merchants and suppliers also provide expert advice and guidance, ensuring that you make informed decisions about the materials you use. Whether you're working on a large commercial project or a small home renovation, you can rely on these merchants to provide the right products and services to meet your needs.
Quality Sourced Timber Products
At our company, we take sustainability seriously, and our commitment to sustainability sets us apart from the competition. We source our materials from responsibly managed forests, protecting the environment and helping you make environmentally-conscious decisions as well. This not only protects the environment but also supports the local economy, making us a responsible and ethical choice for all of your timber needs.
G&A Timber Limiter
Suitable for all your needs!
For many different purposes, it's important to have access to timber products in a variety of dimensions to suit your needs. That's why G&A timber merchants and suppliers offer an extensive range of products, including timber in a variety of thicknesses, widths, and lengths. From rough-sawn planks to precisely finished pieces, you'll find everything you need to complete your project, no matter what size or shape you require.
So, if you're looking for a reliable and versatile timber merchant, look no further!
With a focus on sustainability, quality, and customer satisfaction, these merchants and suppliers are dedicated to providing the best products and services to their customers, no matter what size or dimension of timber you require. We offer softwoods, hardwoods, Treated sawn timber, Treated softwood sleepers, Fence posts, Decking,  C24 Treated timber, Shiplap Cladding, and Railway Sleepers
Order Online
Our Products
Pinewood Treated Shiplap cladding 13mm x 95mm x 3.6m (12ft)

£

4.00 Add to basket

Pressure Treated Smooth Finish Fence Board 19mm×95mm (4×1)

£

4.00 –

£

5.40 Select options

Regularised Treated Softwood Timber C24- 45mm×70mm (3×2)

£

4.75 –

£

8.40 Select options
SHOP ALL
Here is why you should choose us!
Why Choose G&A Timber
If you're a customer based in Montose and need the services of a timber merchant who will live up to all your expectations and bring the best possible products, then you have come to the right place!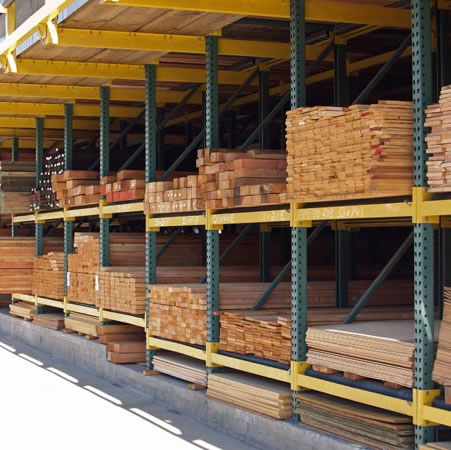 Quality Products: We source our timber from responsible and sustainable sources, ensuring that you receive high-quality products that are built to last. Our products are carefully selected to meet your specific needs and are backed by our commitment to quality.
Competitive Prices: Our timber merchants and suppliers in Aberdeen are known for their competitive prices. They understand the importance of providing high-quality products at a fair price, and they work hard to ensure that their prices are competitive with other suppliers in the area. This means that you'll be able to find the products you need at a price you can afford.
Customer Service: Our team is dedicated to meeting their customer's needs and goes above and beyond to ensure that they are satisfied with their purchases. They are committed to providing exceptional customer service and are always available to assist you with any questions or concerns. We understand the importance of providing a positive customer experience and work hard to ensure that our customers are happy with the products and services they receive.
Fast and Easy Delivery Service: At G&A Timbers, we understand the importance of timely delivery for our customers. That's why we offer fast and reliable delivery services for all of our products. Delivery service is available in Aberdeen, Banchory, Stonehaven, Inverurie, Ellon, Peterhead, and Mintlaw; also, we can deliver up to 100 miles distance from Aberdeen.