G&A Timber Limiter
Timber Merchants in Stonehaven, Aberdeenshire
If you're looking for high-quality timber products and services in Stonehaven, there's no better choice than a timber merchant and supplier. With a wide range of products, a commitment to quality, expert advice, and competitive prices, these businesses are the perfect choice for anyone who needs timber products and services in the Stonehaven area.
Team of Experts
The knowledgeable Staff at these businesses are always happy to answer questions and provide advice, so you can be confident that you're making the best choice for your project. Whether you're looking for guidance on which materials are best for your needs or you need help selecting the right products, the Staff at these businesses are always ready to help. Whether you need help with delivery, have a question about your order, or need help with a product, the Staff at these businesses are always available to help.
Range and Variety!
One of the main benefits of working with a timber merchant and supplier in Stonehaven is the variety of products they offer. Whether you're a builder, contractor, carpenter, or DIY enthusiast, you'll find everything you need to complete your project. From softwoods like pine and spruce to hardwoods like oak and maple, timber merchants and suppliers in Stonehaven have a wide range of materials to choose from.
G&A Timber Limiter
Commitment to Quality
Our company is proud to be at the forefront of this growing market. With a commitment to quality products and unparalleled customer service, we are the top choice for contractors, builders, and DIY enthusiasts in the Stonehaven area. Our extensive range of high-quality timbers includes softwoods, hardwoods, Treated sawn timber, Treated softwood sleepers, Fence posts, Decking,  C24 Treated timber, Shiplap Cladding, and Railway Sleepers, ensuring that you'll find the perfect product for your needs. Whether you're working on a large construction project or a small home renovation, our expert staff will help you choose the right materials for your needs.
Our merchants and suppliers work to ensure that their products meet the highest standards, so you can trust that the materials you purchase will be strong, durable, and reliable.
Here is why you should choose us!
Why Choose G&A Timber
If you're a customer based in Stonehaven and need the services of a timber merchant who will live up to all your expectations and bring the best possible products, then you have come to the right place!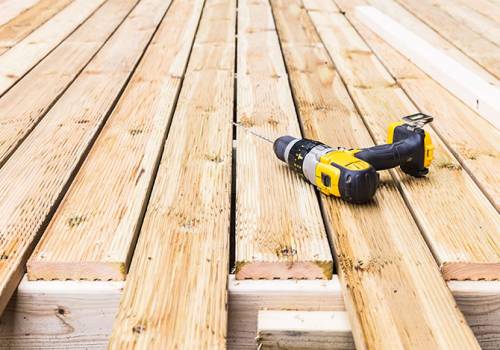 Quality Products: We source our timber from responsible and sustainable sources, ensuring that you receive high-quality products that are built to last. Our products are carefully selected to meet your specific needs and are backed by our commitment to quality.
Competitive Prices: Our timber merchants and suppliers in Aberdeen are known for their competitive prices. They understand the importance of providing high-quality products at a fair price, and they work hard to ensure that their prices are competitive with other suppliers in the area. This means that you'll be able to find the products you need at a price you can afford.
Customer Service: Our team is dedicated to meeting their customer's needs and goes above and beyond to ensure that they are satisfied with their purchases. They are committed to providing exceptional customer service and are always available to assist you with any questions or concerns. We understand the importance of providing a positive customer experience and work hard to ensure that our customers are happy with the products and services they receive.