G&A Timber Limiter
Timber Merchants & Supplier in Fraserburgh, Aberdeenshire
Quality Products and Services for Your Needs
Fraserburgh, Aberdeenshire, situated in Scotland, has a strong reputation for providing high-quality timber products and services to the local residents and businesses in the form of a diverse range of products that you won't find anywhere else with the same quality and guarantee. G&A timber merchants and suppliers bring to you quality products, expert advice, a wide range of options, competitive prices, and exceptional customer service you need to get your project done right. Thus, we allow you to make an informed decision by giving you all information you need before making that choice.
Boosting the Economy of Fraserburgh
In Fraserburgh, the timber industry has been a major part of the local economy for many years, providing jobs and supporting local businesses. The town is known for its vibrant and thriving economy, and timber merchants and suppliers play a crucial role in its success. Timber companies and suppliers can benefit the local economy by providing goods and services to residents, contractors, and other businesses in the area.
Our Products and Services:
We offer a wide range of timber products, including softwoods, hardwoods, and engineered woods, to meet the diverse needs of our customers. No matter what your project requires, we have the products you need to get the job done. Moreover, our range of building products available online includes timber products, products for doors and flooring, those for buildings, plumbing products, and/or bathrooms.
Here is the list of products that we can deliver to your doorsteps!
G&A Timber Limiter
Supplying you with all the timber products you need!
Timber is a renewable resource and is often sustainably sourced, making it an environmentally-friendly option for construction and other uses. Since we source our materials from local forests and suppliers, our goal is to reduce the environmental impact of transportation and support local businesses.  We offer Treated sawn timber, Treated softwood sleepers, Fence posts, Decking,  C24 Treated timber, Shiplap Cladding, and Railway Sleepers.
Order Online
Our Products
Pressure Treated Smooth Finish Fence Board 19mm×95mm (4×1)

£

4.00 –

£

5.40 Select options

Treated Green Railway sleepers 100mm x 200mm (8×4)

£

23.00 –

£

66.00 Select options
SHOP ALL
Here is why you should choose us!
Why Choose G&A Timber
If you're a customer based in Fraserburgh and need the services of a timber merchant who will live up to all your expectations and bring the best possible products, then you have come to the right place!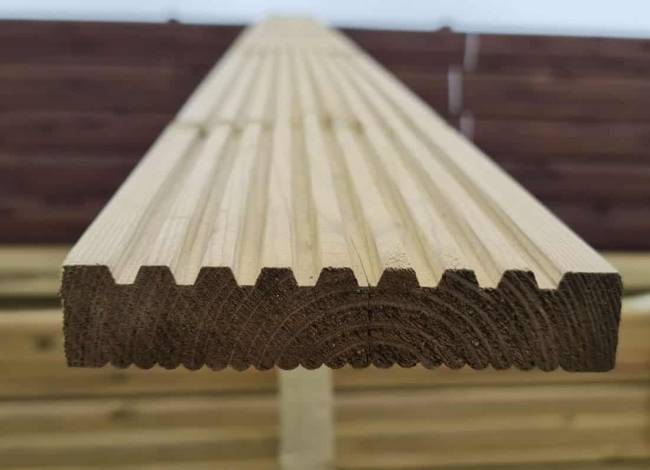 Quality Products: We source our timber from responsible and sustainable sources, ensuring that you receive high-quality products that are built to last. Our products are carefully selected to meet your specific needs and are backed by our commitment to quality.
Competitive Prices: We believe in offering our customers the best value for their money and strive to provide the highest quality products at competitive prices. Our commitment to quality and affordability ensures that you receive the best possible value for your investment.
Customer Service: Our team is dedicated to meeting their customer's needs and goes above and beyond to ensure that they are satisfied with their purchases. They are committed to providing exceptional customer service and are always available to assist you with any questions or concerns.
Fast and Easy Delivery Service: At G&A Timbers, we understand the importance of timely delivery for our customers. That's why we offer fast and reliable delivery services for all of our products. Delivery service is available in Aberdeen, Banchory, Stonehaven, Inverurie, Ellon, Peterhead, and Mintlaw. Also, we can deliver up to 100 miles distance from Aberdeen.